A few days ago, I chanced upon a company called SquarEat that appears to answer the age-old question, "how do you make eating food less of a chore?"
The Miami-based company, started in June 2021, has "created a new concept of food" – squares made by blending ingredients, molding them into 50-gram ready-to-eat squares, and delivering them home as meal boxes or as part of a meal plan. These can be eaten cold or can be heated up in a microwave or in a frying pan. At present, the company offers around 15 different square options, ranging from meat, vegetables, nuts, grain, and even some trending desserts.
The compact squared foods are said to be nutritionally balanced, with no loss of nutrients during cooking or storing, no preservatives, and with a shelf life of up to three weeks with refrigeration. As of writing this, SquarEats had raised slightly over US$182,000 on WeFunder.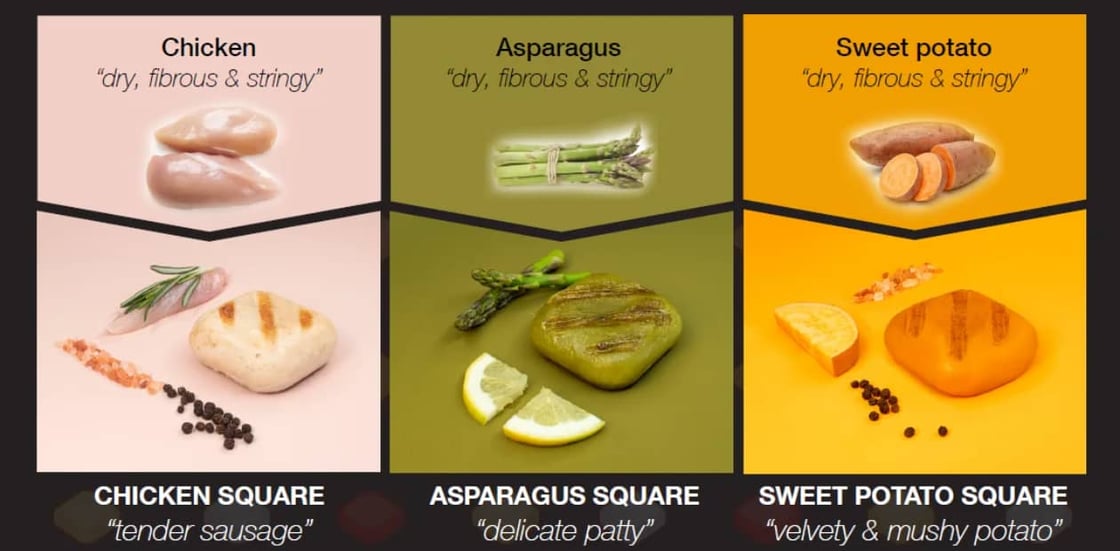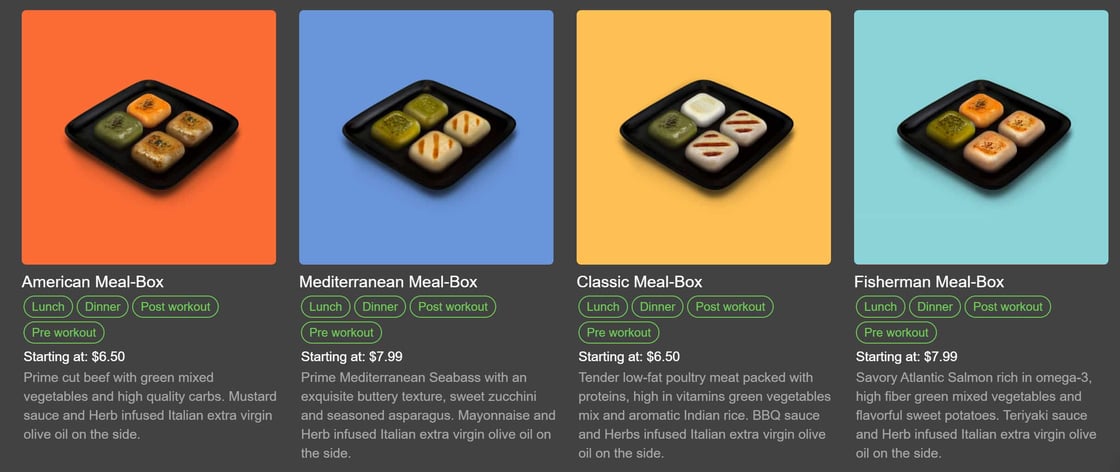 These products may have conjured up images of a rather scary and bleak dystopian future (I'm not alone in this), but it did get me thinking about the pros and cons of making food more compact. This itself is not a new concept if you consider snack bars and meal replacement drinks/powders (Soylent, anyone?). These are pretty popular categories and do serve very valid requirements. And there are indeed some launches in recent times that are looking at this route, but with a few interesting differentiators.
Also Read: 2022 Dining Trends | Flavor Trends 2022
Daily Harvest Almond Mylk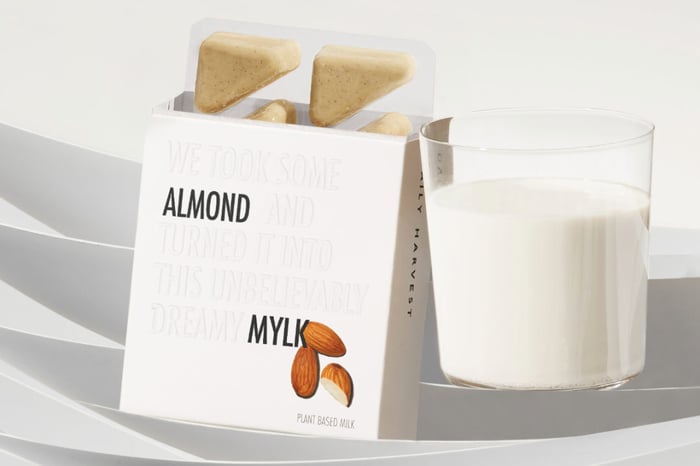 Spoonshot's analysis of dairy alternative product lists showed that on average, they contained 15.5 ingredients. Clean label is going to be an increasingly important feature for this category as it expands, as this product review indicates: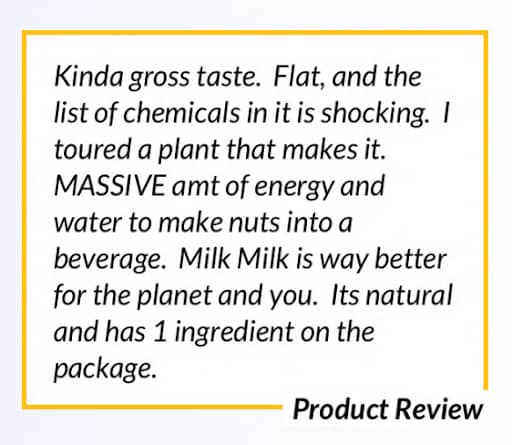 Must Read: Alternative Protein Food Trends 2022
Nooj Food
Another company looking to clean up the dairy alternatives space is UK-based Nooj Food, with its nut pastes. The ingredients include 61-64% nuts, water, and salt. The pastes can be used to make different consistencies of milk alternatives as well as for various other purposes, such as cooking, baking, making desserts, or to eat on its own. These products too need to be refrigerated but need to be used up within 5 days of opening.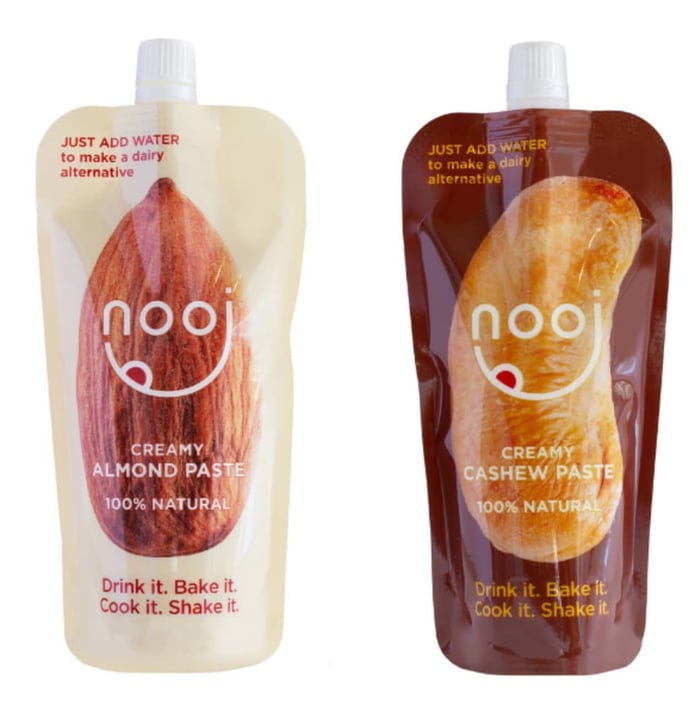 The company also says that because the entire nut is used, the final product retains the nutrients and fiber of the nuts. Plant-based milks usually filter out the solids to maintain consistency and then add in different nutrients.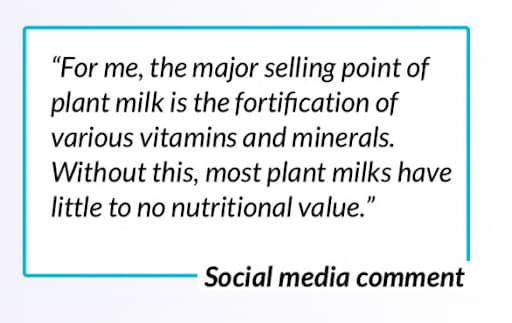 In addition to the cleaner formulation, another interesting aspect of Nooj's products is that they were developed to reduce the cost involved in transporting high-water products.
Tea Drops
This is a California-based startup that aims to reduce the waste generated from using tea bags by developing a range of bagless, dissolvable tea blends. It also aims to be more convenient than using loose tea leaves. In May this year, the company raised US$5 million in Series A funding. In 2020, the company manufactured seven million units and was named one of the fastest-growing direct-to-consumer brands on Shopify.This is a fascinating rethink of the tea category, where the most exciting format change in the recent past has been a pyramid-shaped bag.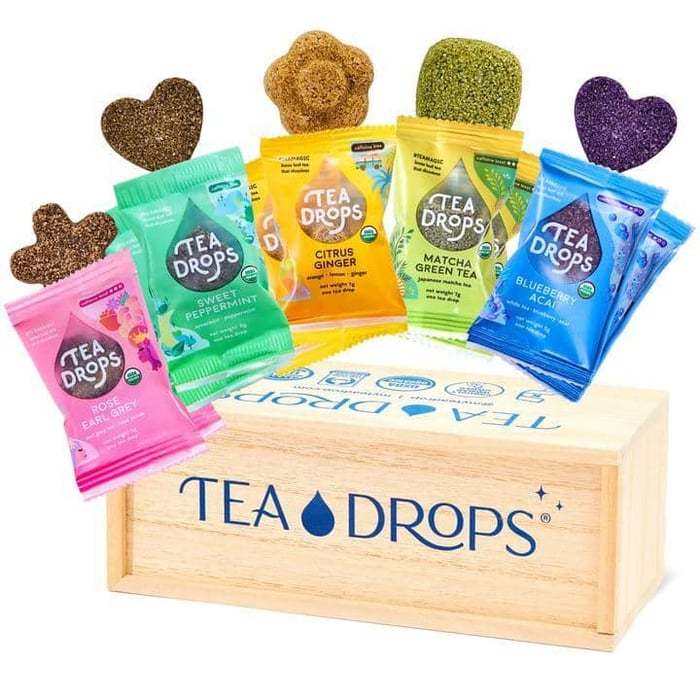 Waste reduction is increasingly becoming an important part of the sustainability and climate-positive conversations. Our analysis shows that 12% of social media conversations on sustainability link it to a zero-waste lifestyle.
Also Read: 5 Reasons To Use Food & Beverage Analytics
PROS and CONS of Squared Foods
These three products definitely address some of the issues near and dear to consumers.
The plant-based milk alternatives highlight the issues of too many additives and preservatives in the category
They offer a valid alternative that can be customized to the users' tastes and needs in terms of consistency and texture
They could help reduce packaging and transport costs for the companies and waste for the consumer
But at the same time, there are downsides.
The milk alternatives need to be refrigerated at all times or they risk going bad
And I'm not entirely convinced the tea product cuts down a significant amount of waste. The company says it has managed to reduce waste by 15%, but in place of the teabag, it still uses a cover for the individual unit
Back to Square One
… Errr, sorry, SquarEat.
After the initial reaction, the more I think about what SquarEat has to offer, the more potential I do see in it, even though the format may not be my personal cuboid of tea.
It ticks off some of the same boxes as the other compact foods we've seen. It is free of preservatives. It highlights waste reduction, saying that it uses "almost 100% of any ingredient with minimal waste". The storage method means that anyone on the meal plan won't have to throw anything away and instead can eat it later. But SquarEat also uses quite a bit of packaging (recyclable or otherwise).
The company is looking at selling through standard channels like gyms, vending machines, and retail, as well as in flights, which is actually a pretty good idea. Meals on flights are not the easiest things to consume and these compact meals may actually be an improvement, especially since masks and shields are mandatory now on flights. How about some Michelin-star squares for the billionaires reaching for the Kármán line (I couldn't resist)?
Jokes aside, there may be a few other cohorts that this hyper-convenient meal format may be a hit with, in case SquarEat needs to expand/pivot its business.
The ingredients are pureed before being molded into the squares, and while I cannot attest to the texture of the final product, this does sound like it could be tweaked for older people and those who may have difficulty chewing food. Testimonials indicate the squares are tasty and nutritious. Plus, such foods are quite common in countries like Japan, which has the highest share of seniors in the world. Perhaps it's time for the rest of the world to catch up, since we're not getting any younger.
Must Read: What Can AI Bring to the Table for Nutrition Trends?
Another group I can think of as an audience for these rather compact meals is gamers. SquarEats can position itself as nutritious brain/focus foods for these consumers along with the easy-to-consume tag instead of the almost stereotypical chips-and-energy drink combo.
So, for brands now, to shrink or not to shrink, that is the next big question!